Ahoy! Life in lockdown continues.
On the 19th, I'm in conversation with K.B. Wagers as we talk space over on Orbit's Crowdcast! Can't wait–K.B has become a buddy on Twitter so it'll be nice to speak with actual voices. Grab a ticket!
On the 24th, I'm interviewing the one and only Becky Chambers (!) for Waterstones. I'm so excited, as she's one of my favourite authors ever. Will I end up blubbering at her? Tune in to find out.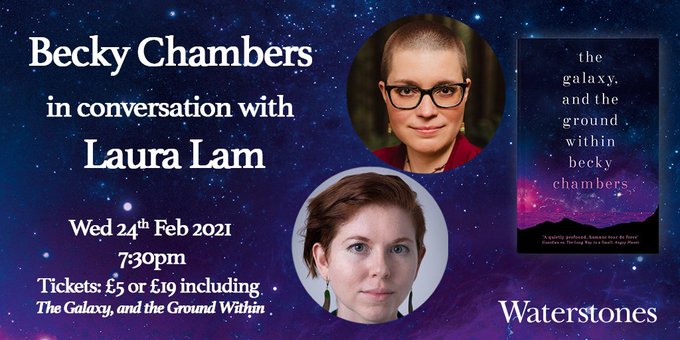 Lastly, if you'd like to see more updates from me, a reminder that I have a Patreon! It's basically pay-what-you-can during the pandemic, so access loads of info, writing prompts, WIP snippets, and more from $1 a month.